Faculty 

Hajime Mase, Professor 


Room: E-201D
Tel.: +81-(0)774-38-4145
email: hmase(at mark)engan.mbox.media.kyoto-u.ac.jp
Topic

Real sea waves are directionally random, as defined by superposition of infinite number of component waves with different heights, periods and directions. The random waves undergo various transformations due to sea bed topography. The wave transformation phenomena have been investigated to numerically and theoretically. The interaction between the random waves and coastal structures and the action of waves on structures are being pursued.
Nobuhito Mori, Associate Professor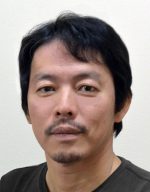 Room: E-204D
Tel.: +81-(0)774-38-4146
email: mori(at mark)oceanwave.jp
Topic

Wind energy transfers into momentum of ocean currents and waves, heat, vapor and gas transfer at the atmospheric and the ocean interface. The strong momentum transfer into the ocean causes storm waves, storm surge, and ocean upper layer mixing. Dr. Mori interests the scientific aspect of the air-water interface process and its engineering application.
Marc Kjerland, Project Researcher
Room: E-208D
Tel.: +81-(0)774-38-4143
email: marc.kjerland(at mark)gmail.com
Topic

Numerical simulation of coastal inundation such as storm surge and tsunami requires large computational effort due to the wide range of spatial scales. Dr. Kjerland is developing improvements to numerical models for coastal inundation models, with the target application of assessing storm surge distributions in a future climate.
---
Visiting Professors
Assistant Professor, Iranian National Institute for Oceanography and Atmospheric Science (INIOAS)
課題:波浪の将来予測
連絡先

居室Room:E-203D
Tel.: +81-(0)774-38-4321
email: bahareh.kamranzad@gmail.com
---
Staff 

Keiko Kanzaki, Secretary 

Room: E-201D
Tel.: +81-(0)774-38-4321
email: kitagaki.keiko.2e(at mark)kyoto-u.ac.jp
Miki Yoshimura, Secretary 

Room: E-201D
Tel.: +81-(0)774-38-4321
email: yoshimura.miki.6x(at mark)kyoto-u.ac.jp
---
Former Faculty Staff 

The late Iwagaki, Yuichi (1961 – 1968) Emeritus Professor, Kyoto University

Meijo University, retired

The late Tsuchiya, Yoshito (1961 – 1994) Emeritus Professor, Kyoto University

Meijo University, retired

Kakinuma, Tadao (1961-1966)

Ehime University, retired

Inoue, Masao (1961 – 1968)

Kansai University, retired

Noda, Hideaki (1965 – 1970)

Tottori University, retired

Yamaguchi, Masataka (1969 – 1976)

Ehime University, retired

Nakamura, Shigehisa (1975 – 1981)

Shirahama observatory, DPRI, retired

Kawata, Yoshiaki (1976 – 1992) Professor

Emeritus Professor, Kyoto University
Kansai University

Yasuda, Takashi (1975 – 1977) Assistant Professor

Gifu University
Aichi Institute of Technology (President)

Yamashita, Takao (1977 – 1996) Associate Professor

Hiroshima University, retired

Shibano, Teruo (1981 – 1986) Assistant Professor

Fukui Institute of Technology, retired

Yoshioka, Hiroshi (1982 – 2004) Assistant Professor

Aichi Prefectural University, retired

Takayama, Tomotsuka (1995 – 2007) Professor

Emeritus Professor, Kyoto University
CDIT

Sota Nakajo (2010-2012) Project Assistant Professor

Kumamoto University
Osaka City University

Yoko Shibutani (2013-2014) Project Assistant Professor
Tomohiro Yasuda (2004-2016) Assistant Professor